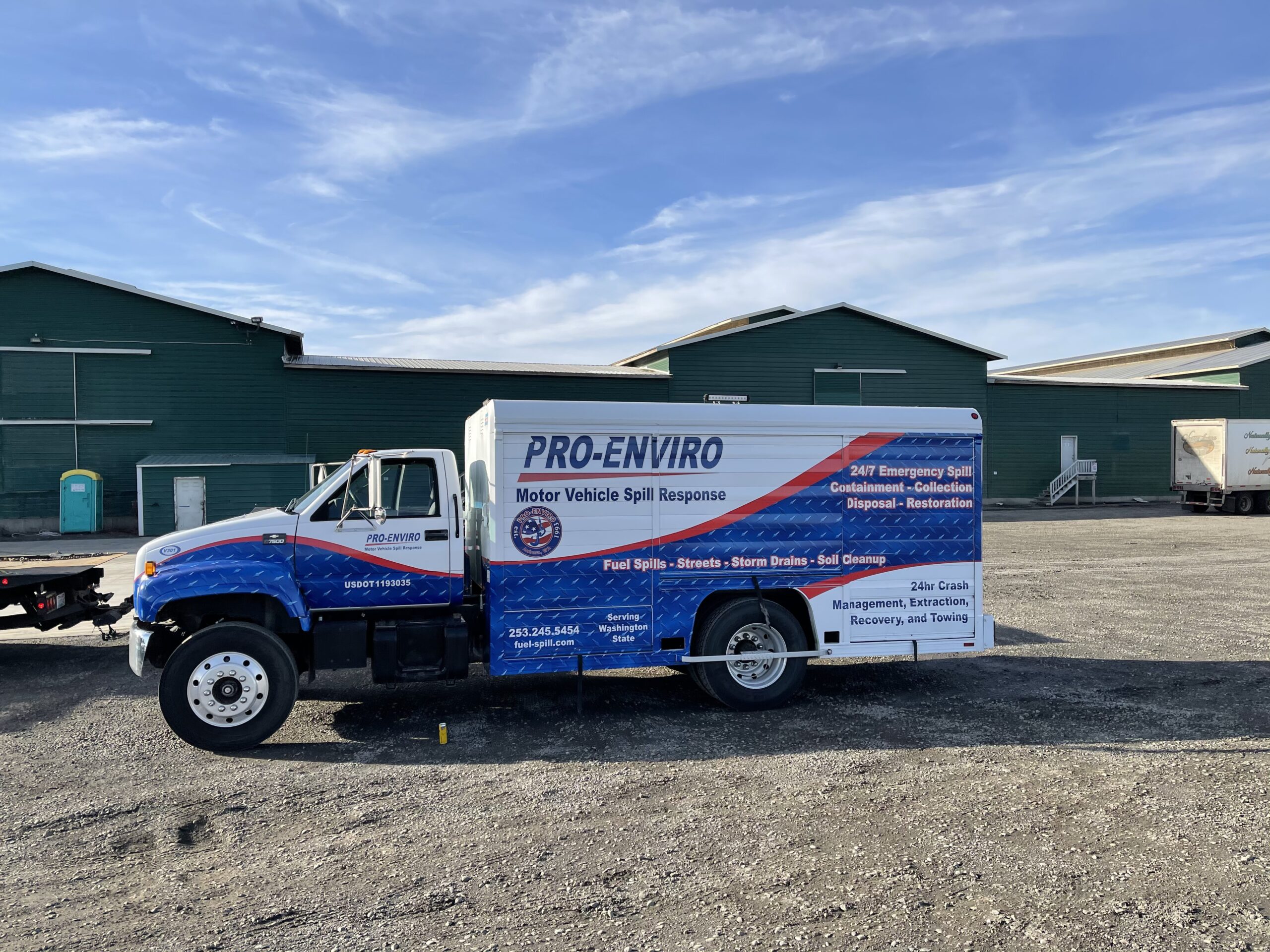 When your vehicle is in working order, and your journey goes without a hitch, there's no reason to expect a problem to occur. But issues can pop up without warning, and when they do, you need the right help for the situation. Not all accidents or incidents need heavy-duty towing or transport services. Sometimes an accident involves a leak or spill or shifted cargo that's becoming a risk.
In those cases, Pro-Enviro is the company to call. We have all the services you need to provide support for an accident or to help with cleanup.
Fuel And Oil Leaks
Hazardous spills are a serious risk, not only for the drivers but for everyone around the area. A spill involving oil, coolants, chemicals, or fuel can cause severe environmental damage in some cases. When an accident involves a spill, our Pro-Enviro spill recovery team is called to the scene. We work quickly with our professional team to assess the situation and then put together a recovery plan. Our team stops any spills from spreading before cleaning up the roadways. We also collect soil samples to ensure that the environment and local wildlife stays just as safe as the drivers on the road.
Cargo And Load Spills
Spills generally refer to a liquid of some kind, but that's not always the case with vehicle accidents. In some situations, a spill can refer to the cargo or load on the truck. Over the years, our team has handled many different cargo spills like wine bottles, potatoes, and even a case involving animal feed. In other, more serious cases, we've helped handle less typical cargo spills, like glass or tiles. In some cases, the load can be saved and reloaded, and other times our team helps with the cleanup and restoring road safety. Our team is always ready to help, no matter the situation or load.
Load Shifts
Proper care with loading and securing cargo is a key factor in helping prevent accidents, turnovers, and cargo spills. If your drivers find themselves on the road with shifting cargo, it's a recipe for disaster. Our Pro-Enviro team, though, can arrive quickly to help fix the situation. We'll bring the right equipment to help either resecure the load or even transfer it back to our storage yard. Whatever is the best solution for your driver's need and safety is what our team will provide. 
For spill recovery, load shifts, or cargo spills, call Team Pro-Enviro!